Open Events
Applying for a place at Hunsley Primary is the first step to securing a place for your child on an outstanding learning journey!
We run a series of Open Events to give you a flavour of what learning is all about at Hunsley Primary.
Open Events at Hunsley Primary
Our virtual open events will take place on:
Thursday 8 October, 4.00pm – 6.00pm
Wednesday 2 December, 4.00pm – 6.00pm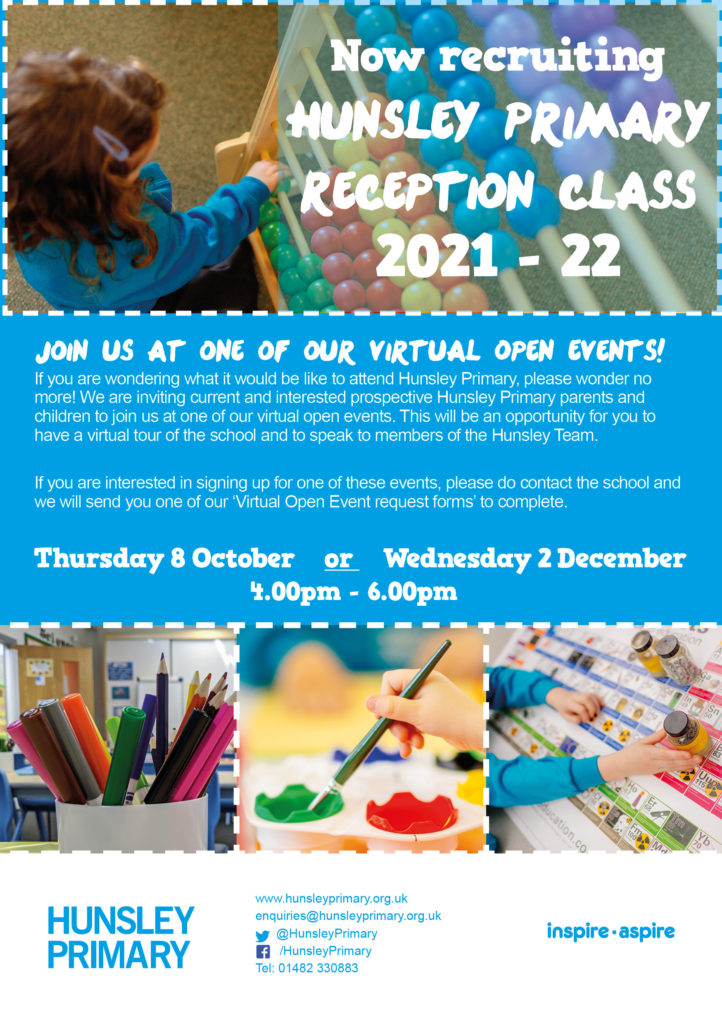 To register your interest in these open events, please do complete this form.
Copyright Hunsley Primary. All Rights Reserved 2015.
Mercury -
Web Design Hull