Open Events
Applying for a place at Hunsley Primary is the first step to securing a place for your child on an outstanding learning journey!
We run a series of Open Events to give you a flavour of what learning is all about at Hunsley Primary. At our events you can:
Meet the team at Hunsley Primary and find out more about our school
Take part in educational activities to see for yourself how your child will learn and develop at our school
Visit our new bespoke school building and outdoor space on Bluebird way in Brough and see our outstanding learning environment that is fully equipped with technological equipment to support the delivery of Hunsley Primary's vision.
We look forward to seeing you at one of our events!
Open Events at Hunsley Primary
Our next open event will take place on Wednesday 27 November, 4.00pm – 5.30pm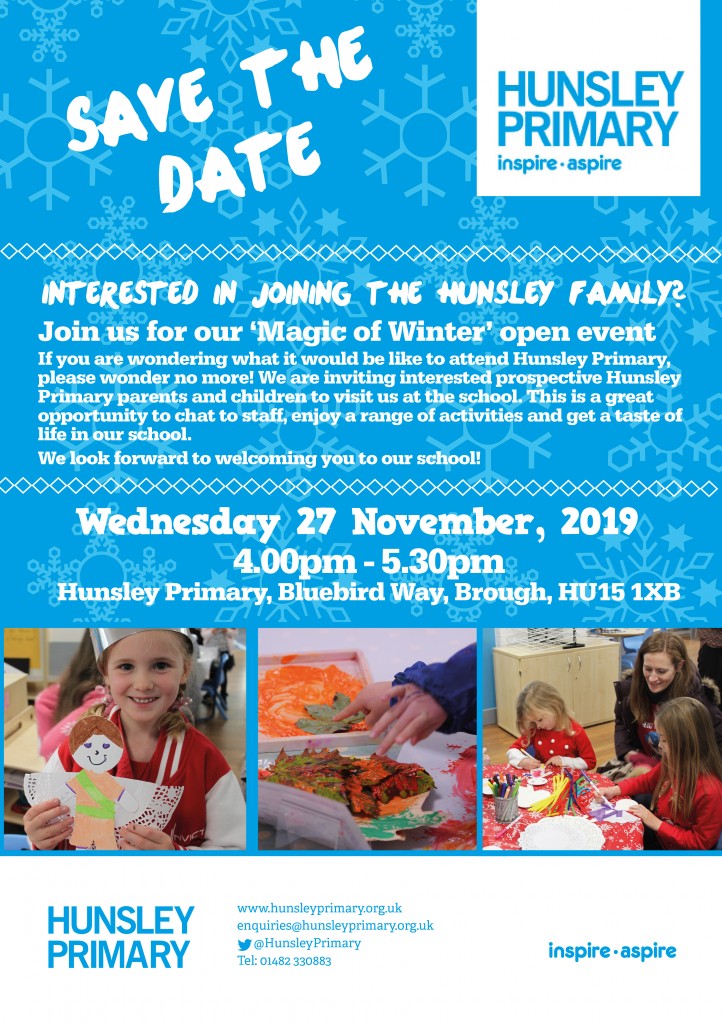 If you are not able to attend and would like to find out more about Hunsley Primary please do get in touch.
Meet the Head of Hunsley Primary
Couldn't make one of our events? Don't worry! If you would like to visit us at Hunsley Primary and meet with the Head of Hunsley Primary, Lucy Hudson, please don't hesitate to contact the school on 01482 330883 or by using our online contact form .
Express an Interest in joining Hunsley Primary