Hunsley Primary Parent Partners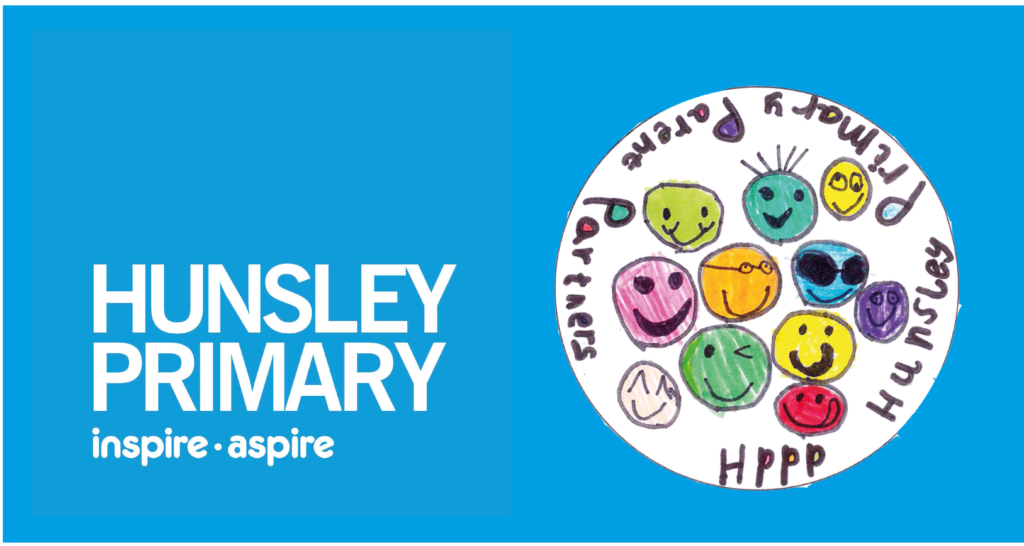 Welcome to the Hunsley Primary Parent Partners (HPPP) page.
We are a parent teacher association (PTA) made up of volunteer parents and teachers from Hunsley Primary.
The members are listed below:
Chair – Alex Slater (Year 3)
Secretary – Denise Kay (Year 3)
Treasurer – Pam Andrew (Year 3)
Vice Treasurer – Jo Carter (Year 3 & 5)
Member – Rachel Flockton (Year 2 & 5)
Member – Lisa Ingram-Mattocks (Year 3)
Member – Sarah Mallinson (Year 5)
Member – Sarah Pallier (Reception)
Member – Julie Boyes (school representative)
Our aim is to focus on our children's well-being and enhance the school facilities, by promoting and arranging activities to raise funds and embed a sense of community.  All activities fully support the school's curriculum and values.  We have a constitution which gives further details on how we propose to work as a PTA, please click on this link to view this document – Constitution HPPP 20-21
We have already raised significant funds from various events we have run over the last couple of years, such as the Spring Event, Raffles, Wreath making and school disco's.  Don't worry we still have the ticket money we collected for the Spring Disco 2020.  As we can't set a new date for another disco, we felt refunds of the ticket money should be made and this will be sorted in the next couple of weeks.
We are in the process of opening an independent PTA bank account (COVID has impacted on this moving forward but we are still working on getting this sorted asap).  We are also looking at setting up our own website through our membership of Parentkind.  The school has also committed to allowing us to have this page accessed from their main school website, so we can keep you updated.
We are also looking into how we can resume the sale of 'pre-loved' school uniform as we have a large stock on hand.  We are working with the school on this, so watch this space, plus our Facebook group (Hunsley Primary Parent Partners) on how we'll achieve this very soon.
So how can you help/contribute?
Let us have your feedback on previous activities and ideas for things we can do in the future e.g. disco's, sponsored walks, picnics, movie nights, open events, craft events, school lottery.
Let us know how you want us to communicate with you, e.g. website, Facebook, newsletters.
Please use the online feedback form below or alternatively contact a member listed above to provide us with your comments and/or suggestions.
Feedback form – Fill out form
Please note: when completing the online form, the information will be sent to the school and then shared with the Parent Partners group.
Thank you for your support.