Google Classroom and Online Resources
Our Online Learning Platform – Google Classroom
Hunsley Primary uses 'Google Classroom'!
Through our use of online learning platforms, we aim to offer:
1) Effective web-based learning tools for everyday teaching and learning, to embrace the exciting opportunities for all children to learn in a range of interactive ways at school and at home as part of a broad and balanced curriculum
2) Robust online teaching and learning capacity to respond to all eventualities, where needed, e.g. in period of lockdown and partial school opening
3) A digital platform for children to access and submit their weekly Home-Learning (homework) activities
How We Delivered Teaching and Learning Online during Partial School Closure and Lockdown
We thought you might find a summary of our provision useful so that you can make the most of the learning resources we offer. Following the period of remote learning and partial school closure, we have tried to build up a variety of resources so that there is flexibility for families who want to supplement the learning happening in school with online learning at home. Have a look below to find out how we organised the online provision for children at Hunsley Primary: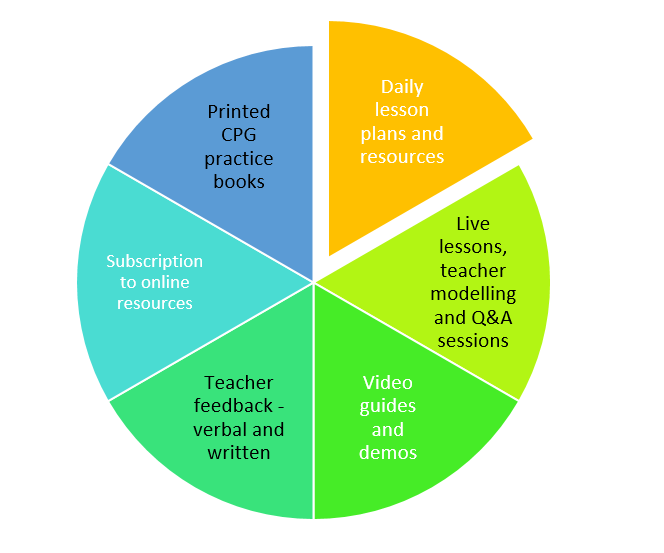 Our Online Offer
We hope that you have been able to access the training we had on offer in the Autumn term. We will be offering further training for parents in the coming half term – watch the Newsletter for updates. Don't forget: you can access a recorded version of the training for parents and carers below.
In order to support you with supporting your child with Google Classroom, we have provided a recorded training session below. There is also a form which you can use to submit any training requests if you feel you would benefit form specific aspect being addressed in further training:
Below, you will find further support for using Google Classroom for our Home Learning. There is a step by step guide of how to access and use the online learning platform. You will also find a video link to with information regarding the platform.
Help With Home Learning – The Education Endowment Foundation (EEF)
You might have heard of the EEF – we often Tweet links to their research and resources. They have put together a guide to supporting learning called the Talk With TRUST method, which aims to give a really simple outline for home-schooling parents and carers on how to structure learning activities. We also use similar methods in school. Why not have a look and see if it helps with structuring home-learning:
Additional Online Learning Curriculum Resources