Chandra Plummer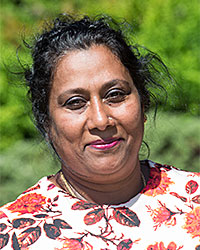 I have over 10 years' experience of working with children and hold a recognised childcare qualification.
I have previously worked as a volunteer in a primary school and also as a lunchtime supervisor. This work inspired me to work towards gaining a recognised childcare qualification and I successfully achieved this ambition in 2010. Since then I have worked as a nursery nurse in a pre-school based in Hessle. My desire to pursue employment in childcare stems from having my own children and watching them grow, develop and achieve their goals. I understand that all children are unique and I feel I have the skills, knowledge and understanding to support each child to develop in confidence and self-esteem so they reach their full potential.
Copyright Hunsley Primary. All Rights Reserved 2015.
Mercury -
Web Design Hull