Interested in finding out more about Hunsley Primary?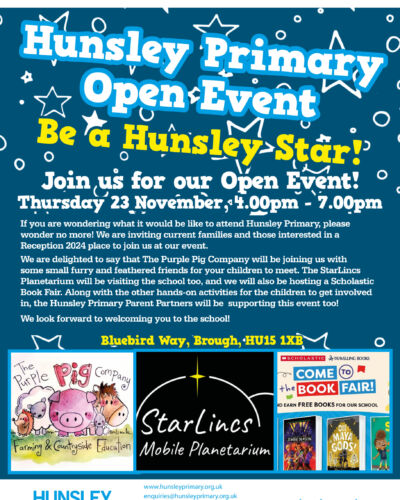 Join us for our open event on Thursday 23 November. This will be the perfect opportunity to speak with members of the Hunsley Primary team and have a look around the school. Please follow this link to find out more – https://www.hunsleyprimary.org.uk/admissions/open-events/
Copyright Hunsley Primary. All Rights Reserved 2015.
Mercury -
Web Design Hull