Newsletter wc 11 March 2019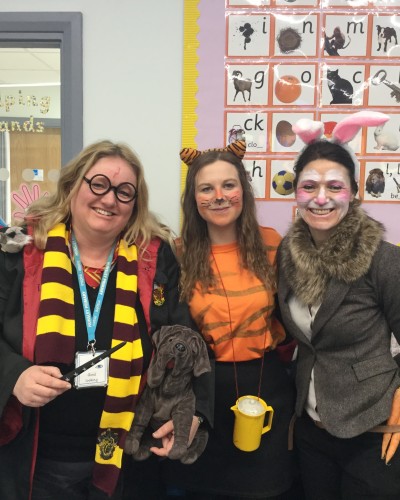 Last week was a lovely week, culminating in the children gathering together in the Hall to listen to Mr Hall reading and teaching poems from the wonderful 'Lost Words' book. 'The Newt' was a particular success! Thank you to Mr Hall for your time and for your contribution to World Book Day – which rather became a World Book Week! We were also extremely pleased to welcome Mr Williman, Headteacher at South Hunsley, and Mr Brady, Deputy Headteacher, to read with the children too. Great to be part of the bigger Trust family! Thank you also to Miss Hepburn for producing a super dance routine with the children in costume, to the Toy Story favourite 'You've got a friend in me' – pulling at the heartstrings, I must say. Mrs Holtby and Mrs Vincent offered one-to-one reading to the children too. Following on from Mrs Malthouse's support of the Year 3 museum visit the previous week, the children have really benefited from volunteers' time this half term. What a great team we have!
We were also very pleased to welcome local Elloughton-cum-Brough councillors to visit the school last week – Kate Brogden and Sara Rowe have invited the choir to sing again at events this year and we all look forward to taking part.
Let's hope we have some warmer weather ahead this week, but just in case, please do make sure your child wears a waterproof coat for outdoor play as the odd shower may still be lined up!

To view our World Book Day photos please click here.
To read our current Newsletter please click here.