Newsletter wc 23 January 2018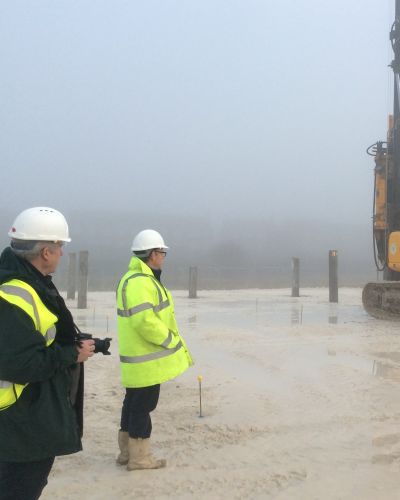 It was great to see our Year 2 parents gathering together on Thursday after school to find out more about the Key Stage 1 assessments and also the national expectations as the children move into Year 3. As you'll know, we are recruiting a new Year 3 teacher to join our rapidly expanding team, and so the idea of looking forward to 'next steps' was apt! 
For all parents and carers, this Progress Event week provides a great opportunity to look in books, speak about the children's progress and support, and have further feedback on how parents can help us to help all of the children to meet their full potential.
I will also be meeting again this week with the Education and Skills Funding Agency (the arm of the DfE which leads on building projects and funding). As the piling and ground beams are now in place on the Brough South site, the next step will be steel! Soon we will all be able to see the frame of our new school rising from the ground – quite a landmark. 
I wish you all a great week and look forward to seeing our parents at the Progress Events.
Lucy Hudson – Head of Hunsley Primary
To read our current newsletter please click here.