Newsletter wc 26 February 2018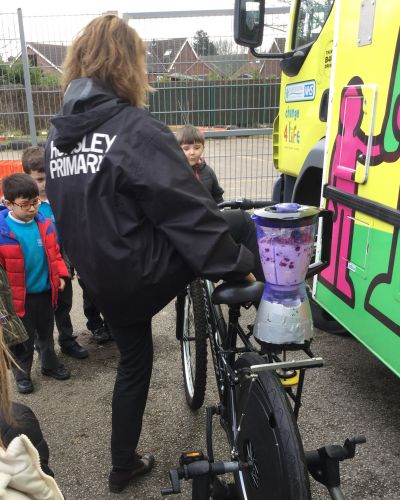 We had a fantastic time on the Healthy Living bus on Friday: the children made smoothies from fruit and vegetables, did workout routines on the Wii Fit and designed their own healthy cereal, which I hope they enjoyed for their Friday supper or Saturday breakfast!
It was a very busy week with the Year 1 visit to Conisbrough Castle, Year 2's Benchball competition and the discovery of mystery eggs on our site! What could possibly happen this week to top that? The children are very much enjoying the new Big Question (What's it like inside the egg?) which is allowing them to explore everything from farming to life cycles and even the design of children's interactive books.
We look forward to seeing what exactly is living inside the eggs the children have found and to furthering our exploration with a range of activities designed to encourage investigation and analysis.
Lucy Hudson – Head of Hunsley Primary
To read our current newsletter please click here.
To view our Find Out Friday: Public Health Vehicle gallery please click here.