Newsletter wc 5 March 2018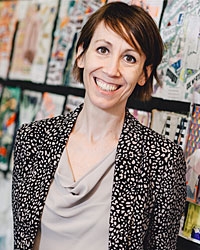 A big 'thank you' to our parents and carers who attended the ParentLearn sessions last week. We really enjoy working closely with you all and offering strategies and advice to support the children's learning at home. It is also a pleasure to be able to give you a snapshot of what happens in the classroom each day. We hope that you find it helpful to learn from the school's professionals about the Hunsley Primary approach – we all thoroughly enjoy teaching our unique curriculum to your children, as you can probably tell when you come along to one of the sessions! The resources from these sessions are available on the website, but do please ask for more guidance if you would like it.
Thank you also for your support, enthusiasm and (much-appreciated) warm greetings in the playground last week in the bitter chill of winter – the children all take it in their stride, don't they? Let's hope that we have seen the last of the poor weather, so we can get on with aiming for the promise of Spring!
We are delighted to hear that our wrap around care provider, Building Bricks @ Hunsley Primary, received a judgement of Outstanding from Ofsted in their recent inspection. Well done to the team and thank you to parents for your fantastic feedback!
Lucy Hudson – Head of Hunsley Primary
To read our current newsletter please click here.