The Globe Trotters Challenge – current results
Wow – our Hunsley Primary pupils have really been clocking up those miles. Well done!
Still have more miles to enter? Don't worry, they can still be uploaded this week. The final results will then be announced next week.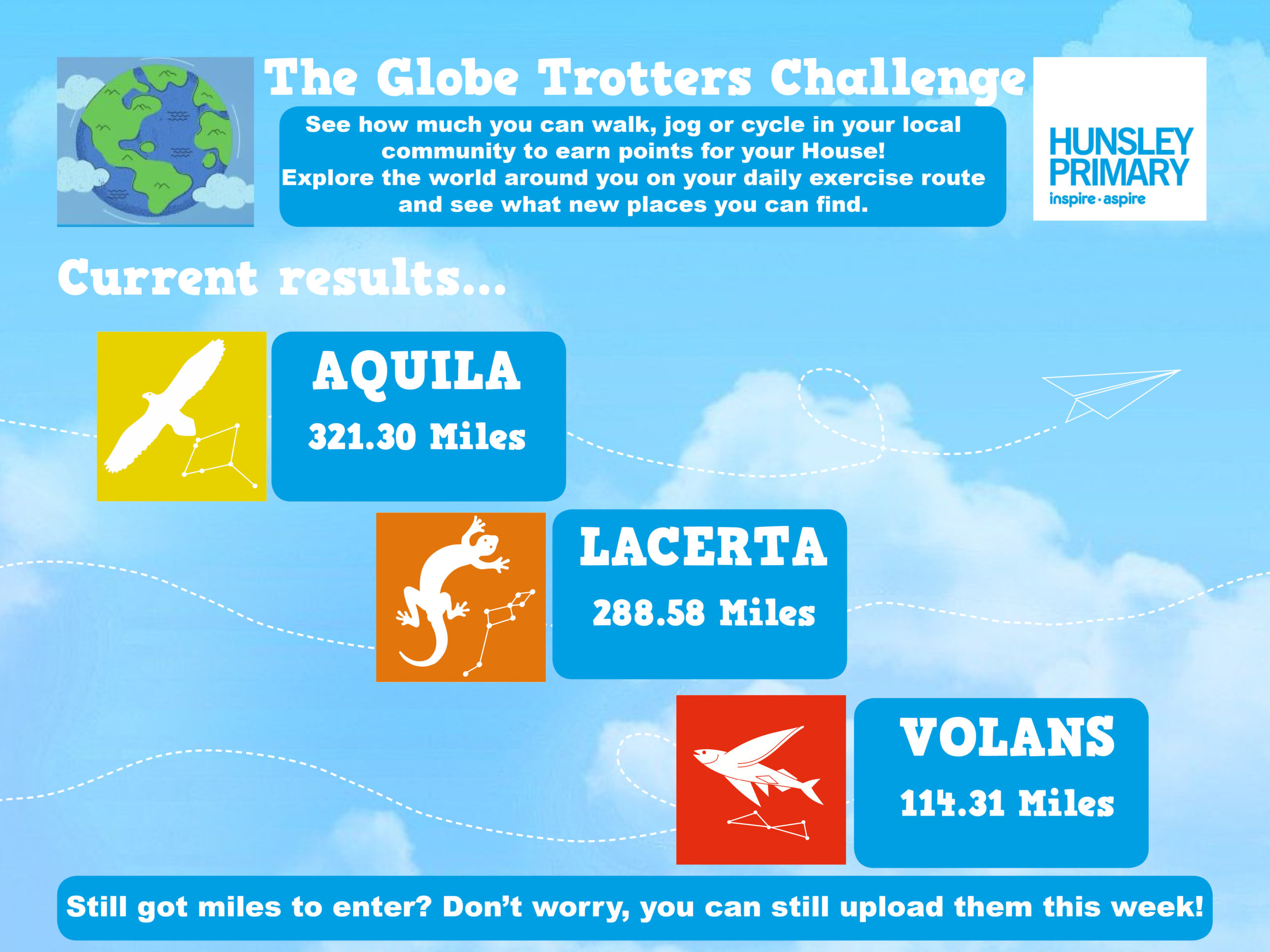 Copyright Hunsley Primary. All Rights Reserved 2015.
Mercury -
Web Design Hull