Parent Partners Group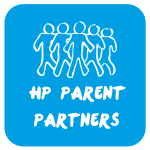 Our Parent Partners group has been established so that parents can be involved in supporting the school to set up extra-curricular activities and wider opportunities for the children, both social and educational. We really value parent support to enable these activities to take place.
Parent Partners Meetings
The Parent Partners group meets on a regular basis to discuss and organise upcoming activities. The meetings take place at the school from 6.00pm – 7.00pm.
2018-19 meeting dates
Wednesday 12 June 2019
Thursday 27 June 2019
Thursday 11 July 2019
2019-20 meeting dates
Wednesday 18 September 2019
Monday 14 October 2019
Thursday 21 November 2019
Wednesday 15 January 2020
Thursday 19 March 2020
Monday 27 April 2020
Wednesday 10 June 2020
Thursday 9 July 2020
Please note these meetings may be subject to change – Parent Partners are notified by email of confirmed dates
How do I contact the Parent Partners group?
If you would like to be put in contact with our Parent Partners group, please use our 'contact us' form with 'Parent Partners' at the start of your message. Your contact details can then be passed onto the group.
Copyright Hunsley Primary. All Rights Reserved 2015.
Mercury -
Web Design Hull